Presentation Now Available
CSG Meeting: February 2018
Speaker: Frank Imbesi, Managing Director of AMS Consulting.
Check out the latest presentation from our February 2018 meeting, now available to members.
Psychological Conditions & Return to Work
As well as having a vast experience in this area, Frank was also the recipient of the National Outstanding Achievement in RTW Award in 2017, and so we were very fortunate to have him as our first speaker for the year.
He shared some very valuable information about the challenges associated with return to work for people who have suffered workplace psychological injury or illness.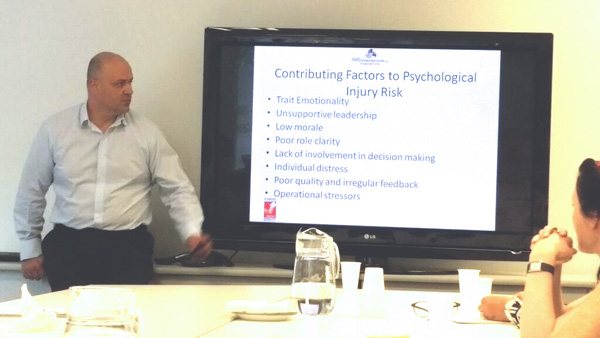 Research data he presented showed how important it is to aim for a timely return to work. There has also been a recent increase in the reporting and acceptance of mental injury conditions and claims, which has found many employers unsure and unprepared when it comes to dealing with the challenges of rehabilitation and preventing recurrence of the problem.
Frank outlined a number of ways to assist employers -and consequently the workforce -with these challenges.
View Presentation
members only, please login first.