Backstage
Safety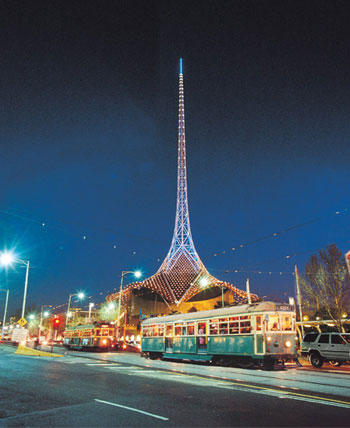 Backstage Safety at Arts Centre Melbourne
Chris Hayes
Date & Time: Tuesday 11 July 2017 at 12:00pm - 1:00pm
Venue: The Arts Centre Melbourne, 100 St Kilda Road, Melbourne. Meet at 12:00pm sharp at the concierge desk inside the St Kilda Road entrance (near Cento Espresso café in the forecourt)

Backstage Safety at Arts Centre Melbourne

There are many unique and complex safety challenges in the live performance industry, ranging from high risk work of theatre rigging and powerful electrical lighting, to manual handling of heavy sets and working with children and animals.
Join us for a special backstage tour hosted by Chris Hayes, Senior Manager, Venue Operations - Production, Arts Centre Melbourne.
Chris will talk about their approach to risk management that involves looking after the safety of entertainers, production teams and audiences. Chris believes there is a need for clearer universal standards and codes of practice in the industry and is working to have these established.

About the Host
Chris Hayes has worked at Arts Centre for most of his career. He is a specialist in automation systems with special expertise in flying systems, safety and training.